<![if !vml]>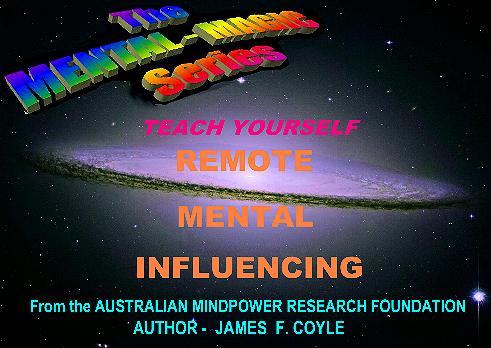 <![endif]>
TEACH YOURSELF
REMOTE MENTAL INFLUENCING
BY USING  SIMPLE MINDPOWER TECHNIQUES YOU CAN EASILY DOUBLE OR TRIPLE YOUR  E-BOOK SALES!
Of  all those window shoppers who look at your product only a very small percentage will actually buy it. But there will be a group of them who are
undecided and for various reasons  do not click on the BUY button. These are the individuals you can mentally influence in a Win-Win manner to create extra sales.
A couple of years ago I did an experiment with ebook sales. At that point of time I had one book up on Smashwords. I did influencing for a week then the next week I left it alone. I ended up with approximately double the sales for the influencing week which proved to me that the process was applicable to the internet also. Since then I have used the process regularly to enhance my own ebook rankings. This process is applicable to books or any other product you are marketing. However you cannot use it to force others to make a decision they will regret later.
............ The very first time I tried this for my book sales on Amazon I changed the ranking of one of my paperback books from an average of #150,000 to down below #5000 on the Canadian Amazon site. This was my first book on Amazon called BEYOND BELIEF.
As I now have 17 books for sale I take turns with mentally promoting each one individually........
Read the "Look Inside" preview to find out more and how it can be used to increase your Amazon sales by a factor of 4 or more with
absolutely minimal effort!

James F Coyle was the founder and CEO of the AUSTRALIAN MINDPOWER RESEARCH FOUNDATION.
Click Amazon links below –
USA -  http://www.amazon.com/YOURSELF-REMOTE-MENTAL-INFLUENCING-ebook/dp/B007INO88W/
UK  - http://www.amazon.co.uk/YOURSELF-REMOTE-MENTAL-INFLUENCING-ebook/dp/B007INO88W/
HOMEPAGE  -  http://www.mindtech.com.vu/
.............................................................................................
F R E E  -   THE EXTRAORDINARY WORLD OF CONSCIOUSNESS & LUCK
Amazing consciousness & luck connection discovered! Trigger luck on demand- a world first!
http://www.mindtech.com.vu/PK-luck.htm