<![if !vml]>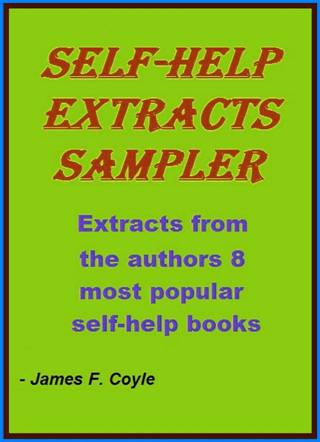 <![endif]>
This small book contains interesting extracts from 8 of the author's best self-help† books. They might excite your curiosity and if you follow through,
eventually lead to a better lifestyle.

EXTRACTS FROM:
THE MILLIONAIRES MANUAL:Become a millionaire in Freedom,
Happiness and Wealth, STARTING FROM ZERO!
THE ULTIMATE LIFE PLAN
TEACH YOURSELF THETA
TO HELL WITH YOU.... Iím OK!!
SEXUAL FREEDOM :Just Do It!† Do It!† DO IT!!!
TEACH YOURSELF MIND-POWERED ZERO-DIET WEIGHT LOSS
THE LAZY PERSONíS WAY TO WEALTH AND SUCCESS
QUIT SMOKING† AND† REDUCE† ALCOHOL INTAKE
All these books are available individually on Kindle.
USA - http://www.amazon.com/SELF-HELP-EXTRACTS-SAMPLER-Motivational-ebook/dp/B00DFRJGZ0/
UK - http://www.amazon.co.uk/SELF-HELP-EXTRACTS-SAMPLER-Motivational-ebook/dp/B00DFRJGZ0/
HOMEPAGE† -† http://www.mindtech.com.vu/